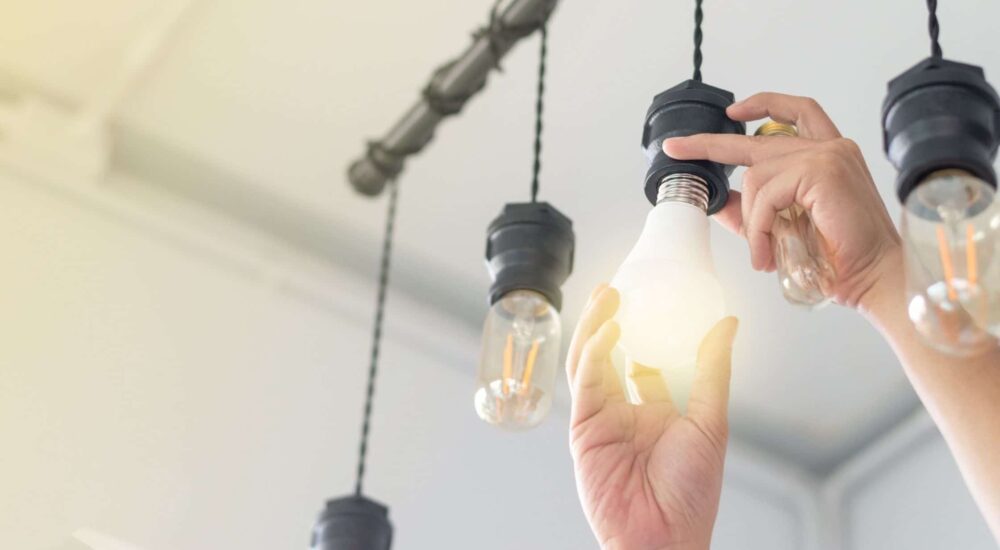 How Can All Phase Electric Reliably Meet All Your Electrical Services Needs?
All Phase Electric: The electrical services professionals behind the reputation

 
We are electricians Todd and Guy Shores, co-owners, brothers, and lifelong Montgomerians, who have spent over twenty-five years devoting ourselves to providing Central Alabama and its surrounding areas with honest, reliable, and fairly priced electrical services. Throughout our time in business, we have always taken pride in our ability to offer exceptional services to all of our residential, commercial, and industrial customers. 
We pride ourselves on our integrity and a reputation that includes working within our clients' budgetary requirements and tight schedules while also focusing on safety and quality. That focus is prevalent and obvious on all our job sites. 
All Phase Electric is not only a business but also a family of highly trained professionals who live by our motto: 
Work done right, the first time, priced fairly with a reputation of honesty and reliability. 
We continue to build lifelong relationships with many of our clients and have the reputation of working well with everyone involved in our projects. It doesn't matter if you are the client, general contractor, project manager, or tradesperson, we treat everyone with the same courtesy and respect.  
What We Do: Our Electrical Services 
As our name All Phase implies, we are able to accommodate all electrical needs. Our clientele ranges from residential electrical to commercial electrical, and industrial electrical. Our services include but are not limited to:
Retrofitting older buildings  

Large and small renovations  

Multi-residential electrical contracting needs  

New construction  

Diagnosis and problem solving  

Lighting installation  

Electrical repair  

Electrical updates 
The team at All Phase Electric stands behind our work and we pride ourselves on doing the job right the first time. We only deal honestly, and you can expect fair pricing as well as attention to detail, all offered with a positive, friendly, and professional attitude.
Why Us: Highly trained electricians for any job  
Residential  
Our residential electrical services are met with a level of excellence that has been the foundation of our long-term relationships with many of our clients.   

We work with your new building needs, in addition to diagnosis, and solutions for existing buildings with upgrades or electrical repairs.  

We are known for our retrofitting of new lighting on existing residential complexes.  
Commercial  
We competitively bid electrical contracts on commercial electrical projects such as hotels, retail spaces, and office buildings.   

All Phase Electric offers high-quality services on design-build projects, building maintenance, new construction, and renovations.  
 Industrial  
Our skilled electricians are experienced in working with large-scale buildings such as Warehouses, factories, and manufacturing buildings.  

We do new design-build projects, equipment installations, and electrical maintenance on existing buildings. 
We have proudly completed successful contracts with universities, school districts, government buildings, and everything in-between.  
Explore your Electrical Services needs with All Phase Electric in beautiful Montgomery, AL

 
Send us a message or give us a call today for a free quote for all your residential, commercial, and industrial electrical needs in and around Central Alabama with locations in Montgomery and Auburn!